Welcome to The Willow Connection
"Embrace your Becoming. Like a seed buried in the darkness, your soul's purpose is drawn to the light so it can blossom into beauty."
~ JoAnne B. Lussier
Welcome to The Willow Connection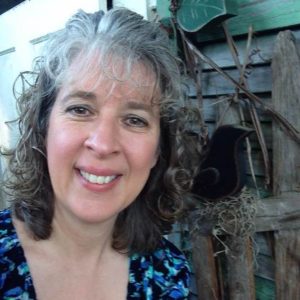 Nothing is more powerful than a woman who has risen from the ashes with fire in her veins.
Hi, my name is JoAnne and I've been waiting for you. Like many other women, life got in the way of my "happily ever after" resulting in a traumatic divorce that conjured up every feeling of failure imaginable.  My dreams and aspirations had to be put on hold as I learned how to navigate life as a single mother while also trying to heal my broken heart and spirit. Fast forward a couple decades and here I am, stronger than ever and sharing my experiences to help other women find their light out of the darkness so healing and happiness can begin.
Finding Reiki was an incredible turning point in my life and has given me the strength and direction my soul needed to find purpose and meaning amidst life's twists and turns. My business has its roots in healing and all my services enhance self-discovery and well-being on a spiritual, emotional, mental, and physical level. I help women reclaim their sense of self-worth while navigating their way through loss, transitions, and unhealthy relationships.  Join me on a journey of soul discovery and empowerment. I look forward to serving you. 
Intuitive Coaching
You're not crazy. Being sensitive is nothing to be ashamed of. You're worthy of being loved and feeling joy.
Reiki
Reiki is energetic healing and has a profound ability to address imbalances within the mind and body.
Readings
Inner wisdom has a language of its own. Discover how your own spiritual communication serves to guide you along your life path.
I had the distinct pleasure of a Reiki session with Aromatherapy.....It was the most relaxed I've been in a very long time! JoAnne is professional, thorough, compassionate and extraordinarily talented in the area of Healing. I highly recommend seeking her services out! One session and I guarantee you, you will be back!!
JoAnne is the best. Very knowledgeable, professional, and caring.
JoAnne is my "go to" for all things Reiki and energy work. I am incredibly fortunate to have gone through the Reiki I process with her guidance and to have Reiki sessions from her that offer tremendous release. She is a kind and caring soul, with great strength. I'm so very glad to have her in my life.
When I lived in Connecticut, I received Reiki and card readings from JoAnne countless times. She always created a safe space and a feeling of peace while giving Reiki. She is truly amazing. Her gift helped me to discover who I truly am. She helped to transform me into a happier, more confident person. I have depression and during times when I was struggling, Reiki was key for my well-being. Her sessions promoted deep relaxation and peace. Many times she was able to delve deeper than just Reiki. She often received messages and saw images in her mind. Those messages and images made situations and experiences in my life make more sense. I will never forget one of my sessions. She received a message from my ex husband. It was surreal because the date was his birthday and he had passed the previous year. The message added closure for me that I didn't even know I needed. There were a few times when she received messages from angels for support and guidance in my life. I truly miss those sessions with her. She is truly gifted. She was good for my heart, soul, and mind. I highly recommend her to anyone who is struggling emotionally, physically, or mentally.
JoAnne was an extremely kind and welcoming teacher. Through her course, I began to develop a clear understanding and love for Reiki. It was a pleasant reminder that we are all in control of our minds, bodies, and realities at any given point. I believe acquiring a Reiki certification or simply experiencing a session through JoAnne will have impactful results on one's well-being and mindset.
I had my first ever Reiki session with JoAnne, and it was a wonderful experience! She always checks that you are comfortable and feeling safe, as well as being very friendly and knowledgeable about her practice. I would highly recommend The Willow Connection to others!